« Noordzee training | Main | Noordzee training »
juni 30, 2015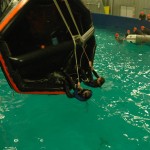 De trainingsdagen voor het najaar zijn al even bekend. Deze dagen zijn intussen volgeboekt. Wij hebben dan ook zondag 18 oktober als extra datum ingepland voor onze leuke en uitdagende indoortraining. Op deze dag hebben wij nog een aantal plaatsen beschikbaar.
Heb je zin in een uitdagende en grensverleggende dag en/of een 100% geslaagd clubuitje en wil je een dag meemaken om nooit te vergeten, schrijf je dan in via deze website of stuur een E-mail
Topics: Algemeen, Indoor training | No Comments »
Comments
You must be logged in to post a comment.