« Maritieme trainingen | Main | Maritieme trainingen »
april 6, 2018
Heb je zin in een leuke training? Kom dan eens op 15 april of 6 mei de uitdagende en leerzame indoor training volgen. Er zijn nog enkele plaatsen beschikbaar. Kijk voor meer informatie op deze website of stuur een e-mail naar info@getwet.nl.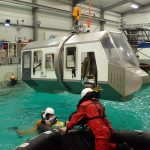 Topics: Algemeen, Indoor training | Reacties uitgeschakeld voor Maritieme indoor trainingen
Comments are closed.